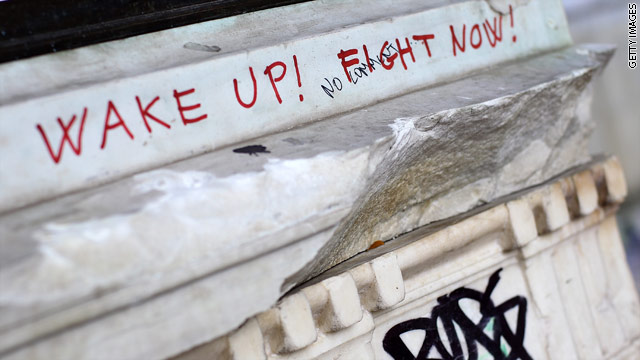 Black firms and financial secrets clubs have almost completed their work. This genocidal plot has starved the Greek people. That people living in poverty and without hope for the future. National sovereignty of Greece is distributed to the richest.
Under the guise of implementing plans green energy, solar, wind, ocean energy, large trusts are meeting in Crete to dismember the country, to share this earth, to set up their factories at the expense of fauna and flora, ransacking the environment and reducing the population into slavery.
Profit has no limits today, it is the price of blood.
Greece is in the apocalyptic nightmare triggered by power-hungry schemers, eager to enrich themselves by reducing the Greek people into slavery. This genocidal plot, prepared long before, plunged Greece into a crisis of 7 years.
Because Greece is sitting on huge reserves of gold, oil, and natural gas. With its resources, the Greek people come out of starvation and suicide. Greece could be the largest gold producer in Europe by 2016, but not the Greeks. Hundreds of millions of barrels of oil giant gas fields are under the feet of the Greeks.
So there were many conspiracies to enslave Greece and the Greeks. The plot worked. Go to the Greek population slavery, ruin this country disunited people. In short, put this country in a situation apocalyptic future use.
Multi – national investors will come to use in Greece. They will come exploit deposits of oil, gas, gold, to the detriment of the environment, nature, climate. Greek genocide is only in its first phase, because the rest will follow. The Greeks have the choice between becoming slaves of companies operating oil, gas, gold, for a pittance, or become slaves of Nordic and Germanic tourism, which will act as dominant colonizer.
As for the Greeks, they all know their future. Today, there is no future. Tomorrow, they will possess more land, destroy the landscapes, destroy environment. There will be no more flora, no more fauna and Greek art of living will be gone. There will be only tears and blood. And nobody can revolt. Labor or death, will blackmail foreign exploiters and Greek political accomplices.
For a pittance and will survive the Greeks plundered their country.
This is the third occupation of Greece. It will last that last gold reserves, oil and gas. When there will be nothing, there will be really no more and no life on the territory of Greece.
No choice is offered to the Greeks.
To them to decide their future, whether slaves or free citizens and respected.
Should the Greek flag rises high in the sky, and the Greek people find the path to union jettison all those who think only exploit Greece.
Reread the words of the Marseillaise!
Greece Wake Up!
Thank you to Cristina Salemi.
http://helpthegreekpeople.blogspot.gr/2012/10/la-grece-un-complot-genocidaire-au.html
[mailpoet_form id="1"]
Print Friendly