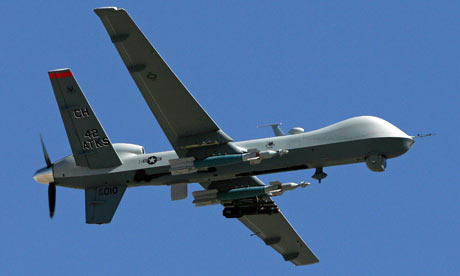 Tell our representatives that we do not want drones in our skies.
Sign a petition to The North Carolina State House, The North Carolina State Senate, and Governor Beverly Perdue, which says:
"Tell our Representatives that the use of unmanned aircraft vehicles (drones) in the skies of NC, that are being deployed overseas for mass murder and in the US for unconstitutionally spying on American Citizens in North Carolina in unacceptable for the people you claim to represent.
This is truly disturbing for us residing in North Carolina, to know that our Senator and US Representative is in support of these endeavors.
We demand that you stop your promotions of Unmanned Arial Vehicles in our skies.
Will you sign this petition? Click here:
http://signon.org/sign/senator-hagan-us-representat?source=s.em.cp&r_by=5752820
[mailpoet_form id="1"]
Print Friendly